Our Difference
Providing the simple solutions you need to be successful online.
We're Living Proof Small Businesses Can Thrive Online
As a small business ourselves, we truly understand the barriers you face every day, making it our mission to create simplified processes to help you overcome them.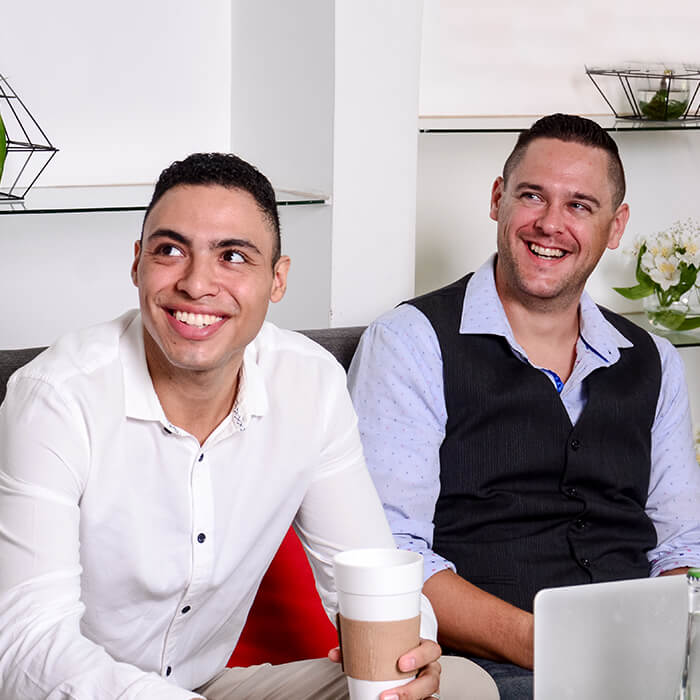 Whether you're a start-up or an established small business, you have a business to run and don't have the time for online marketing and websites. We've been in your shoes, and understand what is needed to boost your online presence – we got this!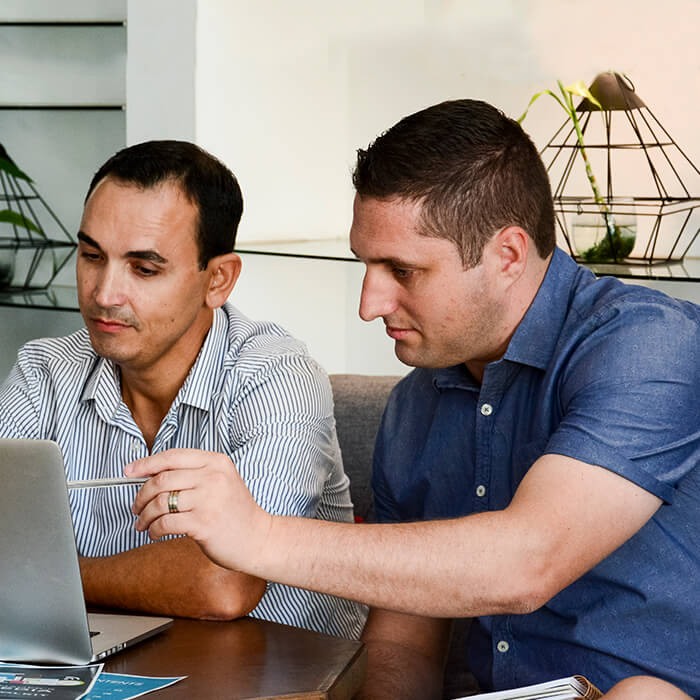 You want to make sure you're getting a return on your investment. What kind of small business online marketing company would we be if we didn't personally use our own methods? When marketing for ourselves and clients, we use strategies where we've seen real, tangible results.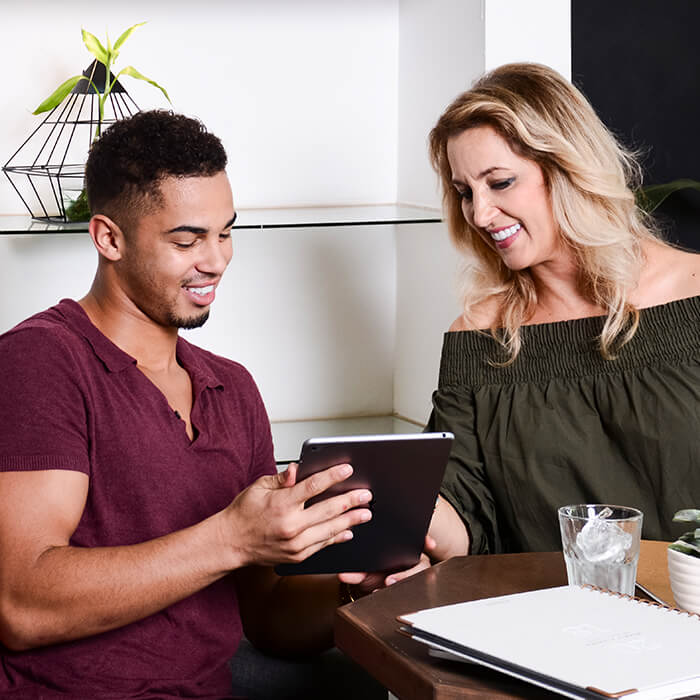 Roadside was founded in 1999 – before the Internet was cool! We've seen the ups and downs of the world wide web – the rise of Google, the downfall of Ask Jeeves, the first viral video, etc. We've been doing this since before it was vital to being found.  We've been marketing on the web from the beginning, which is why we consider ourselves experts.
Capturing Your Uniqueness
You just focus on your small business. Let our online marketing team take the reins and produce a killer website your customers will love.
Insanely Easy Process - No Joke
We've majored in website design with a minor in hand-holding, removing all the stress and jargon. Our incredible team will draw out your uniqueness, help you find a photographer, and even get on the phone to fill out your survey with you. Seriously, tell us what you need, and we'll get it done.
We Just Need a Few Items
To make your website spectacular and exceptionally unique to your business, all you have to do is fill out one survey, talk to us for one hour, and complete one to-do list. Hooray! Now, you can sit back watch your online brand come to life.
Your Team. Our Focus.
Think of us as an extension of your business - your personal website development team! For the duration of your project, you are our sole focus where we pour all of our creative energy into your website project.
Our Websites Are Affordable
It doesn't matter if your industry is a start-up or well established; we have customizable website and marketing packages to fit any budget. How Websites Are Made
Get the exclusive behind-the-scenes look on how we (quickly!) build your killer website: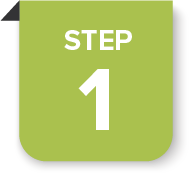 Setting You Up For Success
Finding your uniqueness: The most important step is finding your UVP (unique value proposition), and we need your help. By filling out our survey and participating in our kickoff call, you'll immediately feel the connection of our team drawing out your marketing gold. Have trouble saying how awesome you are? We can help you out fill out the surveys through a quick phone call.
Gather those goodies: Before starting, we need the vital assets (candid photos, testimonials, videos, etc.). Need new photos? Our job is to make your life easier. Your Project Manager (AKA Hand-Holding Extraordinaire) can help find you a local photographer.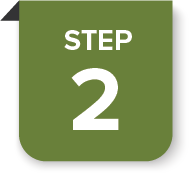 Let The Design Magic Begin
Your job is done! We can take over from here. Taking your likes and dislikes from your surveys, call, and assets, our creative designer will sculpt a functional, beautiful website. Nothing cookie-cutter here!
Every site is responsive and user-friendly, looking amazing on any device, setting yourself up for an amazing first impression.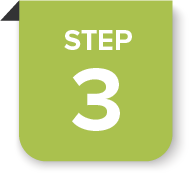 Strategize & Build Your Pages
While your designer is putting in the flair, your content marketing strategist is working in the background writing and laying out your unique, SEO-friendly content.
He or she will address how you solve your customers' problems, build trust, and creatively showcase what makes your business unique.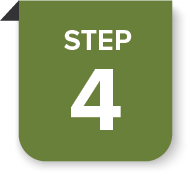 This is it! The moment you've been waiting for! After having your website go through multiple QCs, we hand it off to you. You use this time to send us any content changes you wish to see.
Then…it's time to launch your new website! Our IT and SEO guys take care of all the nerdy, tech stuff in the background to get your website live. Don't be afraid to puff out your chest and start the bragging about your brand's success.
Let's get cracking and start building your website!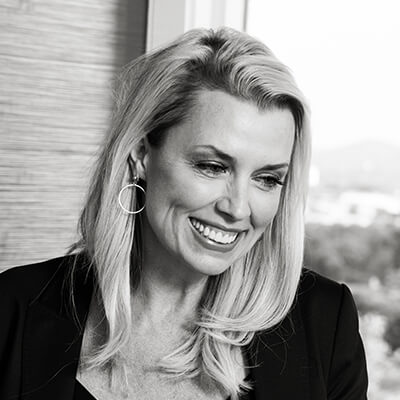 I had absolutely no time and minimal resources to build our new website! I was shocked how Roadside knew exactly what our vision was just after a survey and interview. Their creativity made us stand out, and I had very minimal involvement."
Jenn Janiki, Mastery lab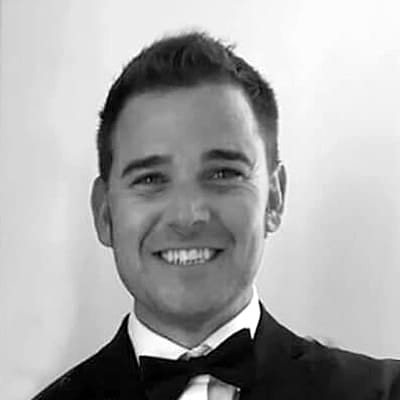 I know houses, not marketing! I had no clue what was important for websites, marketing, and social media; I just knew everyone was checking out my company online first before they called from a referral. Roadside helped me from start to finish to make my online presence match the hard work we create for our clients. They broke it down and simplified this world for me, and we completed the project in 30 days. It was truly enjoyable. "
Nick, MasterWorks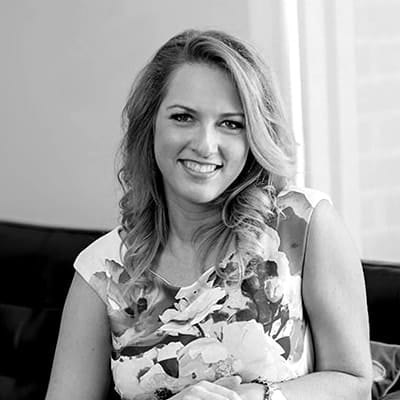 Fantastic company to work with. They have their stuff together!! Love our new site and all the neat features Roadside put into it. Straight Wire Consulting will certainly be utilizing Roadside's talents with our orthodontic and pediatric client offices!! Thank you!!"
Tracy, StraightWire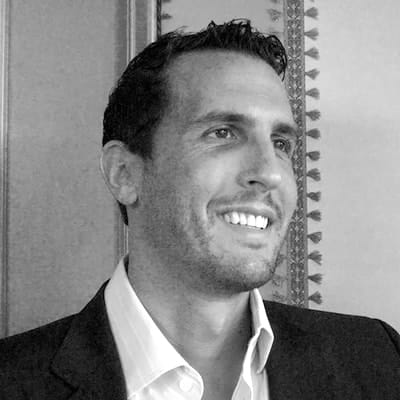 On a single 15 minute, no-nonsense call with Angela, we had a solid plan that not only worked out beautifully for us, but it was totally affordable to help our business grow. I appreciate their team's creative talent, and most importantly, their honesty. Thanks for not overselling me!"
Joe, Vintage Homes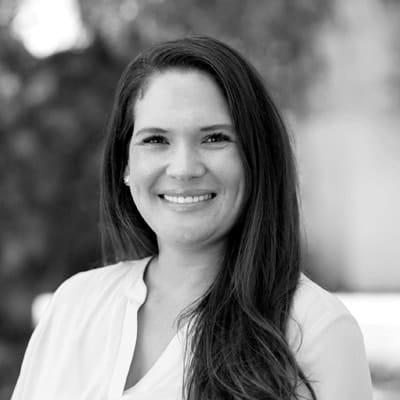 I didn't realize how much websites and Google changed in 3 years!! We benefitted from a brand refresh, website overhaul, and one-on-one coaching on how to get our team on board with social media and blogging. Thanks Roadside!"
Kristi, Von Stieff Medical Group
Small Business Solutions With a Difference
Customized tools that really grow your business.
Flourish online and attract new customers with your killer new website.
No matter your budget, we give you what you need to beat your competition.
Rank higher, be found quicker, and stay on page 1.
Ready to Dominate Your Market?
Attract the "Money Maker" clients.

Create an elite online presence.

Stand out from your competition.

Expand your market.
Fill out our quick survey. Or just give us a ring at 360-283-5001. No commitment.